Bio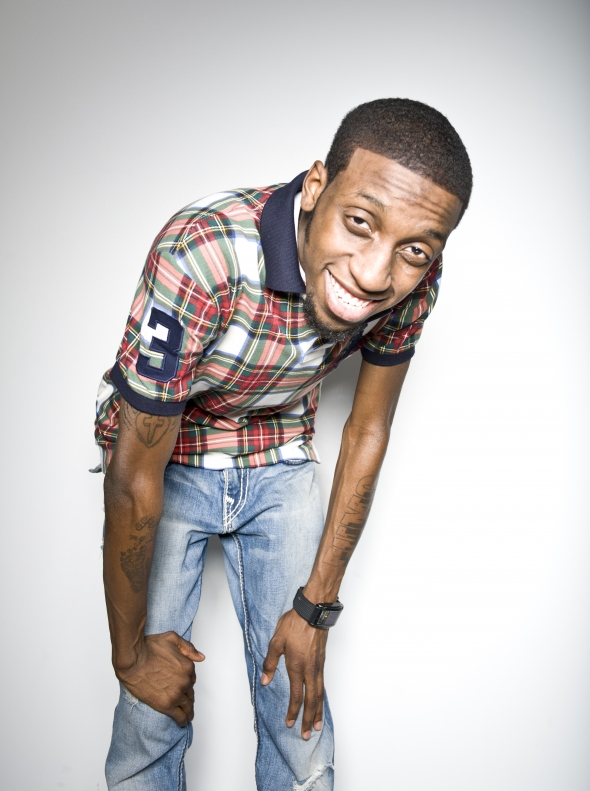 Ricky Blaze
At only 22 years old, Brooklyn native Ricky Blaze has become one of the most innovative and successful producers in music. Over the past few years his classic Reggae & Pop hits have ignited the airwaves and kept dancefloors across the globe sizzling. While in his teens, Blaze crafted Ding Dong's 2006 dancehall mega smash "Badman Forward, Badman Pull Up." He recently produced Gyptian's "Hold Yuh" which was the summer smash hit if 2010. Last year not only did Ricky continue his string of making hits for other with newcomer Chelley's Billboard chart ascending "Took The Night," but Blaze introduced himself as a artist with his affable ode to love "Just You And I."
"Do you know how it feels, to wake up with someone that you love?" an impassioned Blaze sings in the song. "It feels so real, my angel was sent from above."
"It's just a blessing that this record--like my other songs--has had legs," Ricky says about his anthem. "The song started to blow up in New York last summer and not only is still hot out there, but now it's spreading. The message in the song is something that can universally resonate. Everybody has been in love."
"I was listening to a ton of songs and everything was moving towards the clubs," he began explaining of the song's origins. "Nobody wants to take risks anymore. Everybody wants to run with the flavor or spirit of the moment. When I went in the studio to create 'Just You And I,' I wanted to do a Caribbean rhythm with an R&B feel to it. I produced a beat, I put the pianos to it and made it sound R&B style. I said I'm not gonna talk the club on this, I'm not gonna talk about sex. What happened to good songs that made people wanna fall in love? I wanted to talk about certain situations in a relationship where nothing is wrong." 'Just You and I' is the lead cut off Ricky's debut EP, My Name Is Ricky Blaze, due May 24th.
"Every song is completely different," Ricky describes of his EP. "I just wanted to be different from what people expect from a guy like me. People expect it's just gonna be a Reggae album due to the records I put out in the past. I felt I have to let them understand it's beyond Reggae. It's a bigger sound. I've grown as an artist and as a producer."
"Love Right Now," which was co-produced by Stargate, finds Blaze once again empowering the bond between a man and a woman, while the remix to the 2009 internet banger "Feel Free," finds Harlem heavyweight Jim Jones replacing Nicki Minaj and Red Café who appear on the original version. Blaze first worked with the Diplomats Capo on Jones' 2009 joint album with DJ Webstar, Rooftop. Ricky produced four songs on the LP.
"I always respected Jim and The Diplomats" Blaze added. "Them being from New York City and having that swag, that respect. Growing up and listening to them and ending up working with Jim was amazing."
Ricky Blaze was born in East Flatbush, Brooklyn to parents of Jamaican descent. Blaze's life was almost immediately blanketed with major strife. When he was just a toddler, his father and grandmother—both part of separate underground crime organizations—were arrested on drug charges and sent to prison. Left with just his mother to raise him, Ricky was taken under the wing by one of his neighbors and begin to learn about DJing at just eight years old. By the time he was 13, he was spinning at teen parties and by 17 he went from just playing records at clubs to jumping on the mic and hyping up the crowds. He then became a party promoter, booking major acts to come to his home borough.
"We were packing out venues that hold 3,000 people," Blaze retells. "What me and my team would do is go to the club owner and say 'you know what the potential is. You know what we do.' At that time we didn't care about the money, We cared about the parties. We would broker with the owner 50/50. OK he keeps his bar, we get 50 percent of the door. Eventually we understood that wasn't such a good idea because he was making more than us, but it worked at that time."
Ricky also held down an on-air position at a popular Brooklyn pirate station Waah Gwan Radio. It was there where Blaze personally broke Ding Dong's 'Bad Man Forward, Bad Man Pull Up,' the first record he ever produced.
Ricky has gone on to produce records for the likes of Jazmine Sullivan ("Luv Back, co-produced with Missy Elliot), Vybz Kartel ("Touch A Button") and has worked with Major Lazer ("Keep It Going Louder") and Diplo.
"Well, sometimes the production and the creativity part overwhelms me more than being a artist does," Blaze—who has a handful of new talent signed to his FME Recording, says candidly. "I'm good at what I do. I feel the fans gravitate towards me just because I'm fearless when trying different things in the studio. My whole thing is experimenting. Have confidence in your talent and there is no limit."
Back to Top